We make it easier for you to apply and get an exciting new job!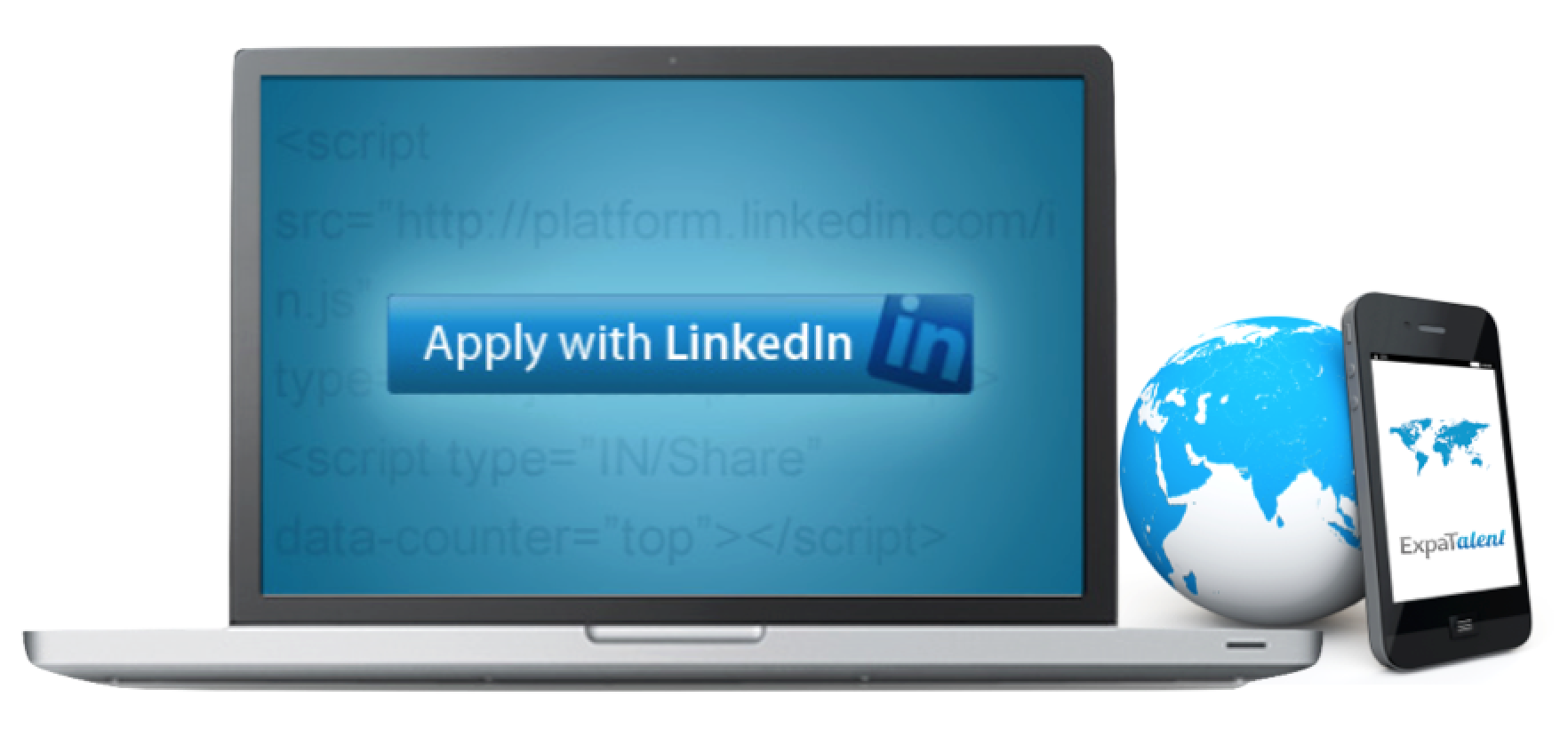 "Do you ever dream of a sales career abroad or a new job in your location related to international sales? So what are you waiting for to apply? You are just a click away from getting an exciting new position." Expatalent 
We have improved the process of application to job offers on our website. Candidates can now apply to any job, in just one click, using their LinkedIn Profile!
Not only have we adapted our website to provide an optimal viewing experience on any device, candidates can now use their Smartphones to apply for positions. Thanks to the new Apply with LinkedIn button, which has been integrated to all our application forms, candidates can enjoy watching TV, cooking diner, or even exercising while sending us their spontaneous application from their Smartphones or Tablets.
1) No more long application forms:
If you are not necessarily looking for a new position, but may however be interested if the right job comes along, this could be the perfect alternative for you!
2) Unlock your potential:
If you are actively looking for a new job, this is your chance to really stand out from the crowd! Get a referral from your LinkedIn network, improve your LinkedIn profile, give us interesting details about yourself and projects in which you participated, list your skills and expertise…
You will be thrilled to know you can now upload your resume and at the same time click on the Apply with LinkedIn button to complete your application form.
You do not have a LinkedIn profile? No worries, you can still send us an updated Resume, your application will be most welcome!